Bowling

Bowling is every Friday @ 1 PM at the AMF Lanes, 4111 South Florida Ave. New players are
Always welcome. Come play with us! Contact John Hyde 863-226-2301 for information.

FITNESS CLASS

   (Winter season only)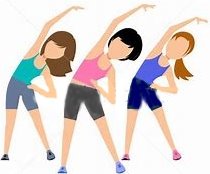 NORTH CC  -  Mondays, Wednesdays, Fridays at 11am-12 noon (Winter season only)
GET FIT!
TRIM YOUR BODY!     HAVE FUN!

Everyone is welcome.....men and women.
No matter your level of mobility, this program is perfect for all ages and available
free to residents and house guests. 
Participate free standing, holding the back of a
chair or remaining seated throughout the class.  Participants can adapt the program
to suit their individual needs.

We focus on increasing stamina, agility, strengthening mus
cles and improving balance
while working out to en
joyable and familiar tunes.
Remember....EXERCISE IS A POWERFUL ANTI-AGING TOOL.....  so essential for
improving immunity and general health, maintaining muscle strength and mass, helping
to avoid injury due to falls and for providing an overall sense of well-being.

Even after a few sessions, you will feel the difference
derived from this 1 hour, leader led class.
All equipment supplied (balls, stretch bands and hand weights), so just come dressed
in comfortable clothes and footwear and bring a bottle of water to maintain hydration.
For further information, please contact.


Forever Fit
Forever Fit sessions are every

Mon., Wed., and Fri., 8-8:45 a.m. NCC. A class, jam packed with great music, boosted walking, and body sculpting moves. Contacts are Cathy Hyde and Oona Buhr.
Water Aerobics


Water aerobics every Tuesday In the SCC pool at 1:30 PM. The class is done in the shallow end of the pool, so no swimming ability is needed. It's a great workout and there is no sweat, no pain...it's great! If you have a noodle, bring it. If you don't, we always have extras.
For information, contact Jann Bol

l
Chair YOGA


Please note: Chair Yoga is currently "on hold".  More information at a later date.



If you want to exercise without hurting your joints, this is for you.
Join 
Kristin Farrier on Tuesdays for Chair YOGA from 9:45 AM  - 10:45 AM at the South CC.

Yoga Mon/Wed/Fri


Join Sally Chunat and friends every Mon, Wed and Fri @9:30 AM in the SCC. Start date TBA in December. Contact Sally
for more information.
Line Dancing  (Winter season only)


Everyone is invited (beginners to advanced dancers) for Line Dancing lessons every Monday from 9-10:30 AM in the NCC. Contact Kristin Farrier for more information
Beginners Line Dancing:

  (Winter season only)
Fridays - 10:00 AM  - 11:00 AM at the North CC for beginners to learn basic line dance steps and easy dances. 
Contacts:  Kristin Farrier or Jenny Shimono
SUNDAY LINE DANCE PARTY: 

(Winter season Only)
(Party Date will be posted on Website Calendar, Bulletin Boards at Clubhouses and Emails will be sent at least 4 days in advance of event.)